Ralph Moody, The Old Trails West (Promontory Press 1963)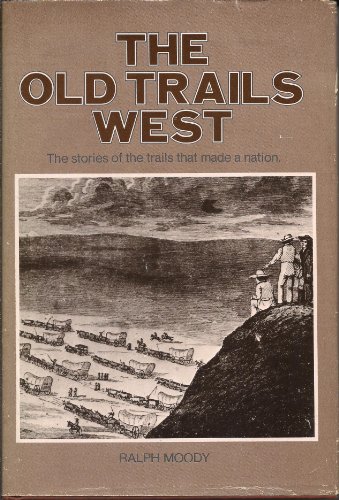 This book details the various trails used across the western U.S., beginning with the Spanish missions in the southwest, spreading up the Pacific coast, and ending with the trails used for the California gold rush and Mormon migration. The book seemed to be a little heavy on the southern routes for my interest. As for the Pony Express, Moody does not cover it as thoroughly as he did in his later book, Stagecoach West. Here, the Pony Express section reads more like his earlier book, Riders of the Pony Express in recounting the first Pony Express runs (if a little less Dime-Store-novellish).
This is third book I've read by Ralph Moody, and it's more in the style of his later book, Stagecoach West, which is to say, an easily readable general history. Moody, like Rottenberg in Death of a Gunfighter, has a lifelong interest in his topic. Moody's writing conveys his love of the history of the trails, which makes the book compelling, reading more like a story than a series of facts and events. He is happy to state his opinion, and has a mildly acerbic tone, as, for instance, his introduction of  Frémont the "Pathfinder:" "There was, of course, little reason for mapping the Oregon Trail, since there were no turnoffs and a blind man could have followed the deep wagon ruts."
All in all enjoyable, provided you have any interest in the development of the trails.