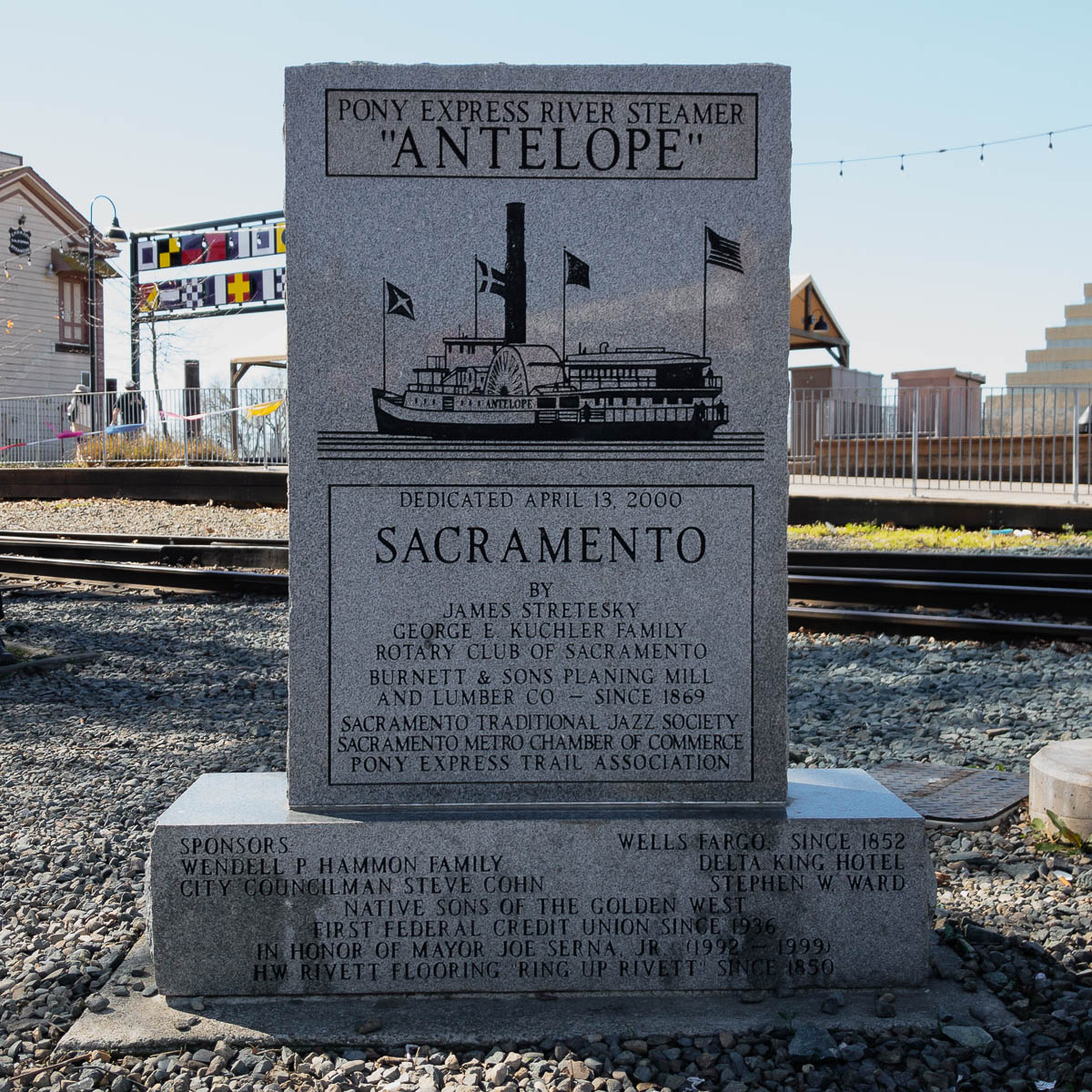 Riding through Old Town Sacramento the other day, I came across a Pony Express memorial that somehow I'd never seen before. I happened to stop to adjust something on my bike, and when I looked up, there it was.
The Antelope memorial sits a just east of the railroad tracks that front the Delta King. The Delta King (and its more famous sister ship, the Delta Queen) used to transport passengers between San Francisco and Sacramento. It is now permanently moored on the Old Town Sacramento waterfront and operates as a hotel and restaurant. The inscription commemorates the steamships that carried Pony Express mail between Sacramento and San Francisco.
It is easy to miss this memorial. It sits off to the side of the walkway and the granite blends in with the loose rock of the railway bed, and the view ahead to the top decks of the Delta King are far more alluring. The finish of the Pony Express Bikepacking route is a long block to the east. And during the summer, the area is crowded with tourists.