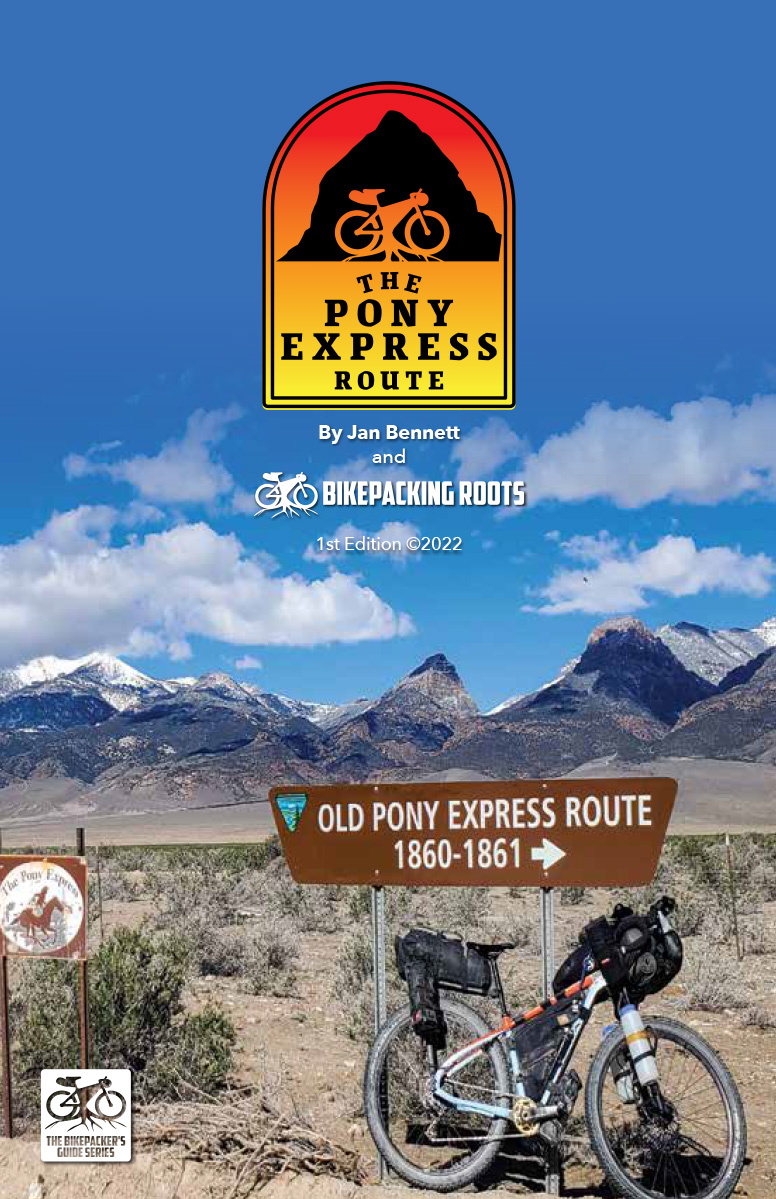 Bikepacking Roots is publishing Jan Bennett's Pony Express Bikepacking Guide. It was due to be out in January 2023, but had some last minute hiccups. It should be out soon. Anyone wanting to bikepack the route should definitely check it out.
It's 150 pages long, and in addition to route maps and notes has background material on the Pony Express, recommended equipment, notes about water along the route, permits, camping, and even contacts. (Take a look at the Table of Contents below).
It's an amazingly thorough package, and an indispensable resource for planning and riding the route. If had been published earlier, I'm sure it would have saved me hundreds of hours of planning.
========
Take of Contents
Overview of the Pony Express Bikepacking Route
A Personal Note About This Route
Remember Who You Are, written by Gregg Deal
How this guide is organized
Frequently Asked Questions
Recommended Bike Type
Bikepacking Roots Route Rating Scale
Riding Season Considerations
Water Along the Route
Pony Express Route Planning and Navigation Resources
Required Permits
Camping Along the Route
Getting to the Route
Recommended Sections for Shorter Trips
The Who, What, When, Where, and Why of the Historic Pony Express
Division 1 Overview and Description

Resupply and Camping Options

Division 2 Overview and Description

Resupply and Camping Options

Division 3 Overview and Description

Resupply and Camping Options

Division 4 Overview and Description

Resupply and Camping Options

Division 5 Overview and Description

Resupply and Camping Options

References
Pony Express Station Names and Histories
Contact List