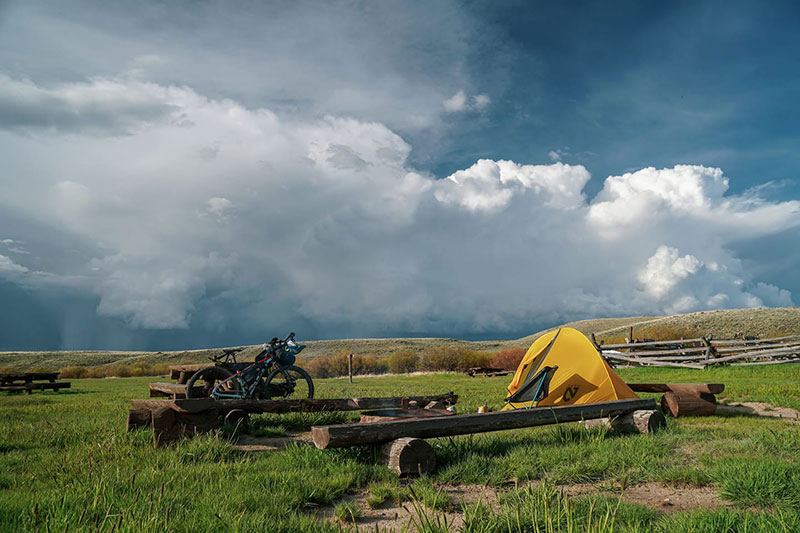 "Rock Creek Hollow. A stop along the trail that holds significance for the Mormon faith.
Mormons made the trek to Salt Lake City with only hand pushed carts. They could only carry about 25 lbs [250lbs?] of items on these carts total. The cost was a fraction of that of a wagon and oxen or mule team. They could also make the journey in far less time as they could move at a quicker pace.
Along this section of the trail, from Casper, one will find a number of Mormon monuments and campgrounds.
I came upon this one with 4 hours of daylight left but decided I would set camp. There is a bubbling stream that I filtered water from and sat and watched a storm brew at the base of the Wind River range.
One of the best nights I've ever had in the back country!"