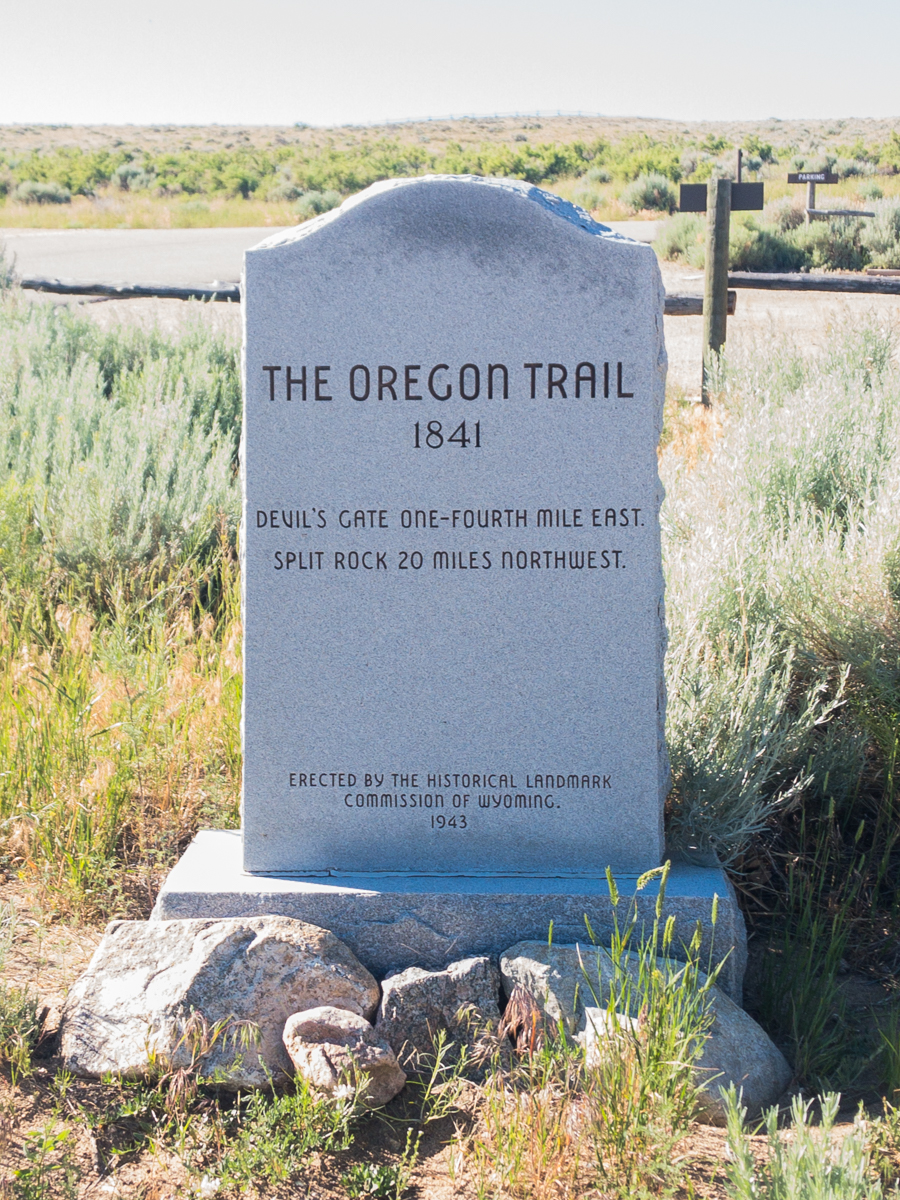 A few people have asked me about certain ride stats: Distance, elevation gain, etc. So for those who might be interested, I put together a few statistics (metrics?) from my ride between St. Joseph and Salt Lake City. Links to tracks of each day's ride are collected here: https://ridewithgps.com/collections/30245.
Distance ridden: 1,400 miles (and some change)

Shortest Ride: 20.7 miles (Day 30: Jeffrey City, WY to Sweetwater Station, WY)
Longest Ride: 66.2 mile (Day 22: Guernsey, WY to Douglas, WY)
Average ride: 45 miles

Elevation gained: 46,355 feet

Flattest Day: 378 feet (Day 11: Lexington, NE to Gothenburg, NE)
Hilliest Day: 3,288 ft (Day 38: Coalville, UT to Salt Lake City, UT)
Elevation at South Pass (crest of the trail over the Rockies): 7,411′

Total days of the journey (May 26–July 13): 49

Train travel (4) and stay in St. Joseph (2): 6
Riding days: 31
Resting days: 7

Kearney (1)
Scottsbluff (1)
Casper (4)
Evanston (1)

Stay in Salt Lake City (3) and train home (2): 5

Nights camping: 12
Nights inside (hotel, motel, trailer, pub): 25
Mechanical issues:

Slow leak in front tire (pumped up every morning)
Very slow leak in back tire (topped off every few days)
Trailer kickstand setting slipped (reset in Scottsbluff)
Right pedal squeak (starting after ride through creeks; removed and oiled it south of Farson)
If there's anything else any of you are interested in, let me know. If I can quantify it, I'll add it here.